COVID-19 Vaccine Hesitancy Driven by Safety, Trust Concerns
PITTSBURGH – Almost half of adults younger than 65 who are hesitant to receive a COVID-19 vaccine say they are concerned about side effects, with people in certain occupations reporting five-fold higher rates of hesitancy than others, according to a new analysis by University of Pittsburgh and Carnegie Mellon University (CMU) scientists.
To guide public health messaging during the current push to increase vaccination rates in the U.S. and avoid another rise in hospitalizations and deaths, the scientists published their findings in medRxiv, a preprint website, and announced their results today, ahead of peer-reviewed publication.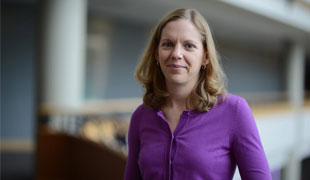 "Vaccine hesitancy is emerging as a key barrier to ending the COVID-19 pandemic," said lead author Wendy C. King, Ph.D., associate professor of epidemiology in Pitt's Graduate School of Public Health. "Identifying occupations with a high rate of COVID-19 vaccine hesitancy and understanding the reasons for hesitancy can help public health practitioners and the health care community target interventions and address concerns to hopefully increase vaccination rates. Our study indicates that messaging about COVID-19 vaccine safety and addressing trust are paramount."
King partnered with the Delphi Group at CMU to analyze results from its ongoing national COVID-19 survey in collaboration with the Facebook Data for Good group. Each month, about 1.2 million U.S. residents from the Facebook Active User Base complete the survey, which is weighted to match the U.S. population.
When COVID-19 arrived in the U.S. last year, the Delphi Group pivoted from predicting the flu season to predicting the course of the emerging epidemic. As part of that work, they contacted Facebook about running a short survey about COVID symptoms. The core survey team is in regular contact with the Centers for Disease Control & Prevention (CDC) and White House staff about needs.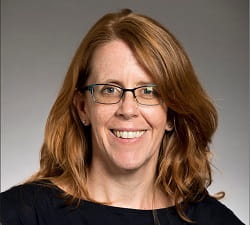 "The survey has grown to collect data on symptoms, illness, treatment, testing, behaviors like masking and distancing, and mental health," said Robin Mejia, Ph.D., M.P.H., special faculty at the CMU Dietrich College of Humanities and Social Sciences and senior author on the paper. "And it's continuing to evolve as new policy questions arise."
On Jan. 6, a question was added to the survey about participants' willingness to receive a COVID-19 vaccine. People who said they "probably" or "definitely" would not choose to get vaccinated if offered a COVID-19 vaccine were categorized as "vaccine hesitant." The report was limited to working-age adults younger than 65 because they have higher vaccine hesitancy than older adults, and workplace outbreaks and spread of infection from workers to customers are public health threats.
Vaccine hesitancy decreased from 27.5% of those polled in January to 22.1% in March, indicating that vaccine acceptance is increasing as the rollout progresses. However, pockets of resistance still concern experts.
The team further analyzed the March data to evaluate current vaccine hesitancy. The 732,308 working age participants in March had a median age range of 35-44 years, 45% were male, 76.6% had some college education, and 63.8% were non-Hispanic white.
In addition to 47.9% of the vaccine-hesitant participants citing concerns about vaccine side effects, more than a third said they didn't believe they needed the vaccine, didn't trust the government, were waiting to see if it was safe or didn't trust COVID-19 vaccines. This compares to 14.5% who said they didn't like vaccines in general.
Vaccine hesitancy varied widely by occupation, from less than 10% in educators and people working in life, physical or social sciences to a high of 46.4% among people working in construction, oil and gas extraction or mining, followed closely by people in installation, maintenance, repair, farming, fishing or forestry careers.
Compared to hesitant participants in general, those in high-hesitancy occupations more often reported lack of trust in the COVID-19 vaccine and the government, disbelief about the need for the vaccine and dislike of vaccines in general. In contrast, a smaller percentage reported concerns about side effects or an allergic reaction.
Among health care workers, pharmacists had the lowest hesitancy at 8.5%, while medical assistants, emergency medical technicians and home health, nursing, psychiatric or personal-care aids had the highest hesitancy at 20.5%.
"These are the health care professions with some of the highest patient contact and occupations that have suffered workplace outbreaks of COVID-19," King said. "By releasing our findings now, our team hopes that public health campaigns can be tailored to specific occupations with high hesitancy and address the unique safety and trust issues that these groups have."
Additional authors on this research are Max Rubinstein, M.P.P., and Alex Reinhart, Ph.D., both of CMU.
This research was supported by Facebook and CDC research grant U01IP001121.